School Vending Machines & Supplies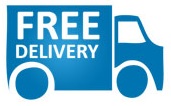 *** SCHOOL VENDING MACHINES – ALL BRAND NEW FACTORY DIRECT SCHOOL VENDING MACHINES***
WE HAVE SCHOOL VENDING MACHINES! OUR FULL LINE OF PENCIL, MECHANICAL PENCIL, PENCIL ERASER & PEN VENDING MACHINES ARE ALL MADE IN THE USA AND ARE OF THE HIGHEST QUALITY AND WORKMANSHIP. THESE MACHINES ARE MADE OF 20 GAUGE STEEL AND USE A ESD 4 SLOT VERTICAL COIN MECHANISM.
*** I M P O R T A N T   N O T I C E ***
BEFORE PURCHASING A PENCIL VENDING MACHINE, MAKE SURE IT MAY BE EASILY CONVERTED TO DISPENSE MECHANICAL PENCILS, PENCIL ERASERS, PENS AND PENCILS
NOT ALL PENCIL MACHINES ARE CREATED EQUAL.
 AVAILABLE FOR  INTERNATIONAL MARKETS.
*** WE ACCEPT PURCHASE ORDERS ON SCHOOL VENDING MACHINES  – YOU MAY NOW PURCHASE YOUR MACHINES AND SUPPLIES ONLINE USING A PURCHASE ORDER AND UPLOAD A COPY OF THE PURCHASE ORDER DURING THE CHECKOUT PROCESS OR SIMPLY FAX OR EMAIL IT TO US ***
Showing all 20 results