Whirl-A-Wish® Coin Funnel Spiral Wishing Well Vortex-Fund Raising
FREE SHIPPING!! Proudly Made in the U.S.A. SHIPS IN 3 BUSINESS DAYS.
$399.00
SHIPS IN THREE (3) BUSINESS DAYS
---------------------------------------------------------------------------------------------------------------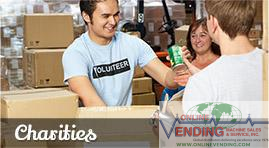 Charities: Many local and national charities are looking for new and unique fundraising ideas. Look no further! The Whirl-A-Wish® is what you're looking for.
There are several types of coin funnels on the market. Most are costly, bulky, and large.
The Whirl-A-Wish® coin funnel is the least expensive vortex on the market.  The Whirl-A-Wish® provides excitement in retail store, hospital, mall or doctor's office. There is room for it anywhere, and all ages will enjoy watching the coins twirl and rush around the funnel.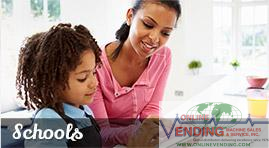 Schools: There are many fundraising ideas with products to sell.
What about a fundraising product with no products to sell or scrips that is an easy and efficient way to raise money for your school?
Whirl-A-Wish® is a turnkey fund raising product that works 24/7 with little or no effort. This coin vortex will attract income and excitement in any location. Just place one or many units at various locations and immediately your school will have advertising and generate unlimited income.
Businesses will buy the units for the school projects, then the school can keep all the income. It's also great for sporting events and PTA activities!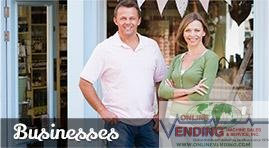 Businesses: The community appreciates a business that supports the needs of a local charity such as Kiwanis, Lions Club, Schools, local lodges and Churches. These organizations have many financial needs for which the coin vortex will generate revenue.
With the Compact Whirl-A-Wish®, your local business can now support any product of your choice. 100% of the coin donations will come to you. Plus, the coin funnel sign holder is always advertising for the local needs.
Get your Whirl-A-Wish® to entertain your customers!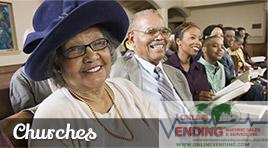 Churches: Why use an easy fundraising idea for my church fundraiser and special projects?
The following are several reasons to use the Whirl-A-Wish® coin vortex:
It's easy and requires no sale scrips. Great for gift matching which can multiply the monthly donations many times over.

The Whirl-A-Wish® has a sign billboard that attracts donations.

Place the coin vortex product at any entrance, foyer, or class room.

There is always excitement donating coins with Whirl-A-Wish.

What is a Silent Salesman? It's a Coin Spiral Whirl-A-Wish.
OPTIONS
In stock
Description

SHIPS IN THREE (3) BUSINESS DAYS
NOW AVAILABLE IN SIX COLORS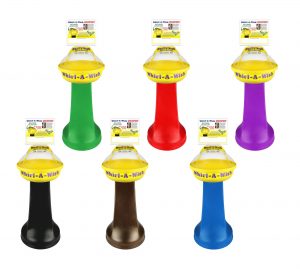 THE LATEST MODEL 

"WHIRL-A-WISH

®

" PROFESSIONAL, HIGH PERFORMANCE,  HEAVY DUTY INDUSTRIAL GRADE COIN VORTEX FOR FUND RAISING & BUSINESSES
Proven, profitable and successful, our Whirl-A-Wish® is an amazing attention grabber and big revenue generator for any nonprofit organization. Drop a coin into one of the launchers and watch it spin around the vortex, spiraling down into the center of the coin funnel as it tries to defy gravity. Our coin funnels have two coin slots, letting more than one person donate at a time! When the coins reach the bottom, they drop through a small hole into a secure lock box – all you have to do is access the secure coin bag inside and take the money to the bank!
Financing Available on Quantities of (5) Five Units or more.
The Whirl-A-Wish® is available for International Markets. Please Call 800-909-8363 for quantity discounts and shipping quotes.
PLACE THE WHIRL-A-WISH® AT OTHER GREAT SITES
THEME PARKS – HISTORICAL LOCATIONS – SOUVENIR SHOPS – RESORTS – SUPER MARKETS – RESTAURANTS – SCENIC ATTRACTIONS – MUSEUMS – SHOPPING CENTERS – CAVES – ZOOS – CASINOS – RETAIL BUSINESSES – BOOK STORES– EDUCATIONAL SITES – AQUARIUMS – AMUSEMENT CENTERS, FAMILY FUN CENTERS AND MORE.
CLICK HERE TO SEE OUR NEW PATENT PENDING INTERACTIVE SKILL CHALLENGE COIN SPINNING WISHING WELL
Features
NOW AVAILABLE IN SIX COLORS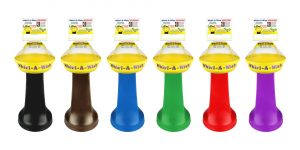 ABOUT THE WHIRL-A-WISH
®
Our coin funnel has proven successful for many charities and nonprofit organizations looking to add a passive revenue generator to their fundraising methods. The Whirl-A-Wish® coin funnel is sure to grab attention and increase your collected donations. Drop a coin into the launcher and watch as it swirls down the coin vortex, finally falling down the center hole into your secure lock box. Just unlock the door and take the money to the bank–it's that simple!
SHIPS IN THREE (3) BUSINESS DAYS
Easy to Maintain

No Power Needed

No Moving Parts

Maintenance Free

High-Impact Graphics

Heavy Duty Construction

May be Customized for Large Orders

Small Footprint

One Year Warranty
Optional I-Bolt to secure the unit
Optional Donation Slot
Optional Personalized Sponsorship Plaque
AVAILABLE WITH BLACK BASE AND YELLOW VORTEX
MADE IN U.S.A.
The Whirl-A-Wish® fundraising product was specifically developed for non-profits, charities, churches, schools, youth sports groups, dance troupes and other organizations as an affordable fundraising vehicle. Kids and adults alike will watch with amazement as the coins spin and race in the Whirl-A-Wish® vortex!
Specifications
NOW AVAILABLE IN SIX COLORS
| | |
| --- | --- |
| Color of Vortex: | Yellow |
| Color of Base: | Black-Blue-Brown-Green-Purple-Red |
| Coin  Box: | Large Secured Heavy Duty Coin Bag |
| Locking System: | Ships with Two (2) Padlocks Not Keyed Alike |
| Assembly: | All Self Contained Fully Assembled |
| Customized Display Holder: | Includes Acrylic Snap on Display Holder 8.5″ x 10″ |
| Operation: | No Power Required – No Moving Parts |
| Heavy Duty Construction: | Made of Heavy Duty Durable Material For Public Use |
| Construction: Yellow Vortex: | Durable High Impact ABS Plastic |
| Construction: Clear Dome: | High Impact PETG Plastic |
| Construction: Black Base: | Polyethylene |
| Actual Dimension: | 34" H x 15" W x 15" D |
| Shipping Weight: | 11 lbs. |
| Shipping Length: | 16″ |
| Shipping Width: | 156″ |
| Shipping Height: | 34″ |
Warranty
Ninety (90) Days Manufacturers Warranty.
Shipping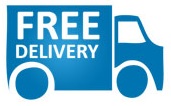 SHIPS IN THREE (3) BUSINESS DAYS. We offer Free Shipping on The Whirl-A-Wish Coin Funnels via FedEx Ground Delivery. PLEASE NOTE: FREE SHIPPING IS TO ANYWHERE IN THE CONTINENTAL USA.  This item can only be shipped to the 48 contiguous states. Please call should you require a shipping quote to Hawaii, Alaska, or Puerto Rico.  We do not ship to APO/FPO/DPO. This item is available for International Markets. Please Call us Toll Free 800-909-8363 for special quotes.