Interactive Skill Challenge Coin Funnel Vortex Wishing Well-The Whirl-A-Wish®
Our Patented Interactive Skill Challenge Wishing Well - Puts a Whole New Spin On Coin Spinning Wells.
$579.00
In stock
Description

SHIPS IN FIVE (5) BUSINESS DAYS
INTRODUCING THE FIRST EVER INTERACTIVE SKILL CHALLENGE WISHING WELL "WHIRL-A-WISH®" PROFESSIONAL, HIGH PERFORMANCE,  HEAVY DUTY INDUSTRIAL GRADE COIN VORTEX FOR FUND RAISING & BUSINESSES. NOW KIDS MAY HAVE LOTS A FUN WHILE GIVING TO ANY CHARITY OR FUNDRAISING PROJECT.
PATENT PENDING.
Proven, profitable and successful, our Interactive Skill Challenge Whirl-A-Wish® is an amazing attention grabber and big revenue generator for any nonprofit or business organization. Launch a coin from one of the launchers into orbit then try to keep the coin spinning in orbit around the vortex, spiraling down into the center of the coin funnel as you try to defy gravity. Our coin funnels have two coin launchers, but only one person may play at a time! The player must move the funnel in the appropriate way depending on which coin launcher they used. By grabbing a hold of the red grip handles on each side, they must gently move the entire top section in a circular motions, front to back and left to right in order to keep the coin in play while defying gravity. The kids may compete to see who was able to keep the coin in play the longest before it crashed or got gobbled up. When the coins reach the bottom, they drop through a small hole into a secure lock box – all you must to do is access the secure coin bag inside and take the money to the bank!
Financing Available on Quantities of (5) Five Units or more.
The Interactive Skill Challenge Whirl-A-Wish® is available for International Markets. Please Call 800-909-8363 for quantity discounts and shipping quotes.
PLACE THE WHIRL-A-WISH AT OTHER GREAT SITES
THEME PARKS – HISTORICAL LOCATIONS – SOUVENIR SHOPS – RESORTS – SUPER MARKETS – RESTAURANTS – SCENIC ATTRACTIONS – MUSEUMS – SHOPPING CENTERS – CAVES – ZOOS – CASINOS – RETAIL BUSINESSES – BOOK STORES– EDUCATIONAL SITES – AQUARIUMS – AMUSEMENT CENTERS, FAMILY FUN CENTERS AND MORE.
Features
ABOUT THE INTERACTIVE WHIRL-A-WISH
®
PATENTED
Our Interactive Skill Challenge Wishing Well features two coin launchers. The funnel is made of high impact ABS plastic and measures 16 inches across with a sealed  high impact PETG plastic clear dome. The mid section has an all steel suspension system which allows the entire top section to be moved in any direction. The black base is made of Polyethylene and is rotary molded and extremely durable.
It features a removable 8-1/2″ x 10″ acrylic sign holder with our standard graphics and playing instructions and a space left blank for a custom message to be placed. This sign holder may be quickly and easily removed when transporting the unit. The wishing well has a red grip handle on each side which is used to control the movement of the vortex funnel. This gives you the ability to manipulate the coin as it orbits the funnel.
The wishing well comes standard with a round access hole in the lower back section of the unit which is sealed with a removable plug cap. This is where you may add weight to the base to keep it placed firmly on the floor. You may add small zip-lock bags of sand or other aggregate with a recommended minimum weight of about 15 pounds.  The wishing well has a secure cam lock locking system.
Easy to Maintain
No Power Needed
Suspension System in the Midsection
Maintenance Free
High-Impact Graphics
Heavy Duty Construction
May be Customized for Large Orders
Small Footprint
90 Day Warranty
Optional I-Bolt to secure the unit
Optional Donation Slot
Optional Personalized Sponsorship Plaque
AVAILABLE WITH BLACK BASE AND YELLOW VORTEX
MADE IN U.S.A.
The Interactive Skill Challenge Whirl-A-Wish® fundraising product was specifically developed for businesses, non-profits, charities, churches, schools, youth sports groups, dance troupes and other organizations as an affordable fundraising vehicle. Kids and adults alike will enjoy the challenge of keeping the coin in play as they try to defy gravity for as long as their skill will allow. Great fun, exciting and challenging for kids.
Specifications
PATENTED
THE WHIRL-A-WISH®
| | |
| --- | --- |
| Color of Vortex: | Yellow |
| Color of Base: | Black |
| Coin Box: | Large Secured Heavy-Duty Coin Bag |
| Locking System: | Secure Cam Lock Locking System |
| Assembly: | All Self Contained Fully Assembled |
| Mid-Section Suspension System: | Heavy Duty Metal Housing with Stainless Steel Springs |
| Customized Display Holder: | Includes Acrylic Snap on Display Holder 8.5″ x 10″ |
| Operation: | No Power Required – No Moving Parts |
| Heavy Duty Construction: | Made of Heavy-Duty Durable Material for Public Use |
| Construction: Yellow Vortex: | Durable High Impact ABS Plastic |
| Construction: Clear Dome: | High Impact PETG Plastic |
| Construction: Black Base: | Polyethylene |
| Actual Dimension: | 34" H x 15" W x 15" D |
| Shipping Weight: | 14 Lbs. |
| Shipping Length: | 16″ |
| Shipping Width: | 16″ |
| Shipping Height: | 34″ |
Warranty
Ninety (90) Days Manufacturers Warranty.
Shipping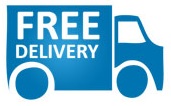 SHIPS IN THREE (3) BUSINESS DAYS. We offer Free Shipping on The Whirl-A-Wish Coin Funnels via FedEx Ground Delivery. PLEASE NOTE: FREE SHIPPING IS TO ANYWHERE IN THE CONTINENTAL USA.  This item can only be shipped to the 48 contiguous states. Please call should you require a shipping quote to Hawaii, Alaska, or Puerto Rico.  We do not ship to APO/FPO/DPO. This item is available for International Markets. Please Call us Toll Free 800-909-8363 for special quotes.