Lil 27 Inch Mini Wizard Spiral Bulk Gumball Vending Machine
FREE SHIPPING!! Bulk Gumball or Candy Machine
$225.00
Out of stock
Description
***FREE SHIPPING!!***
F R E E   S H I P P I N G !!!  One Gumball Machine may be placed on a counter top or any of our optional stands as seen in the pictures to the left. These are a professional quality vending machine that can vend 1 inch gumballs, candy, and 27mm bouncy balls and even jawbreakers. At only 27 tall, it is great for homes, game rooms, office use, or to even place them on you vending route locations. It has a vend price capability of .25c or optional.50c coin mechanism. It can also be set up to accept tokens or free-spin to work without coins. You may place the Lil Wizard on a single stand or a U-Shape stand as seen in the pictures on the left. Add optional Strip LED LIGHTING in a programmable red, blue and green! THE KIDS WILL LOVE IT!!
Features
***FREE SHIPPING!!***
Comes Standard with All-metal drop-through .25 Oak coin mechanism
Made from Durable ABS plastic
Solid shatter proof acrylic globe
Select optional "Free Spin" to dispense product without coins
Select optional "Foreign Coin Mechanism" for many international coins
Attractive Optional Strip LED Lighting Programmable in Blue, Red and Green
The Lil Wizard may be placed on a counter top
Two Optional Stands available, a single and a double.
Select the Optional "Candy Slide" and dispense candy such as Runts and Skittles
Six Months Limited Warranty
AVAILABLE IN RED & YELLOW
MADE IN U.S.A.
Specifications
| | |
| --- | --- |
| Capacity: | One Inch Gumballs: 450 |
| Capacity: | Candy: 10 lbs With Optional Candy Slide |
| Height: | 2'3″ or 27″ (49″ with optional stand) |
| Base Width: | 12 Inches |
| Globe Width: | 10 Inches Shatter – Proof Acrylic globe |
| Change Capacity: | Up to 1000 quarters |
| Coin Mechanism: | All-metal drop-through .25 Oak coin mechanism |
| Body Construction: | Durable ABS plastic body |
| Weight: | 17 lbs. |
| Shipping Weight: | 22 lbs. |
| Shipping Length: | 16″ |
| Shipping Width: | 16″ |
| Shipping Height: | 32″ |
Warranty
Manufacturer offers a 1 year warranty on all moving parts. Manufacturer offers a one year warranty on electronic components. Manufacturer warrants each product against defects in materials and workmanship for a period of 90 days from the date product in delivered to the shipper or transport company for delivery of product to the purchaser. During the warranty period, manufacturer will, at its option, either repair or replace products which prove to be defective or which do not conform to the terms of any purchase order received and accepted by manufacturer. This warranty shall not apply to defects resulting from improper or inadequate maintenance or unauthorized modification or misuse.
Shipping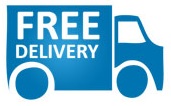 Machines ship from the warehouse within 4 to 9 business days. FREE SHIPPING IS BEING OFFERED on this  machine and ships via FedEx Ground.  PLEASE NOTE: Our shipping/delivery quotes are to anywhere in the continental US. This item can only be shipped to the 48 contiguous states. Please call should you require a shipping quote to Hawaii, Alaska, or Puerto Rico. Shipping to other Countries & destinations may also be available. We do not ship to APO/FPO/DPO.