Charities and Fundraising

SHIPS IN FIVE (5) BUSINESS DAYS
INTRODUCING THE FIRST EVER INTERACTIVE SKILL CHALLENGE COIN SPINNING WISHING WELL "WHIRL-A-WISH

®

" PROFESSIONAL, HIGH PERFORMANCE,  HEAVY DUTY INDUSTRIAL GRADE COIN VORTEX FOR CHARITIES, FUND RAISING & BUSINESSES. NOW KIDS MAY HAVE LOTS A FUN WHILE GIVING TO ANY CHARITY OR FUNDRAISING PROJECT.
PATENT PENDING.
Proven, profitable and successful, our Interactive Skill Challenge Whirl-A-Wish® is an amazing attention grabber and big revenue generator for any nonprofit or business organization. Launch a coin from one of the launchers into orbit then try to keep the coin spinning in orbit around the vortex, spiraling down into the center of the coin funnel as you try to defy gravity. Our coin funnels have two coin launchers, but only one person may play at a time! The player must move the funnel in the appropriate way depending on which coin launcher they used. By grabbing a hold of the red grip handles on each side, they must gently move the entire top section in a circular motions, front to back and left to right in order to keep the coin in play while defying gravity. The kids may compete to see who was able to keep the coin in play the longest before it crashed or got gobbled up. When the coins reach the bottom, they drop through a small hole into a secure lock box – Retrieve the cash from the secure cash, count it and then simply deposit it to the bank!
Financing Available on Quantities of (5) Five Units or more.
The Interactive Skill Challenge Whirl-A-Wish® is available for International Markets. Please Call 800-909-8363 for quantity discounts and shipping quotes.
PLACE THE WHIRL-A-WISH® AT OTHER GREAT SITES
THEME PARKS – HISTORICAL LOCATIONS – SOUVENIR SHOPS – RESORTS – SUPER MARKETS – RESTAURANTS – SCENIC ATTRACTIONS – MUSEUMS – SHOPPING CENTERS – CAVES – ZOOS – CASINOS – RETAIL BUSINESSES – BOOK STORES– EDUCATIONAL SITES – AQUARIUMS – AMUSEMENT CENTERS, FAMILY FUN CENTERS AND MORE.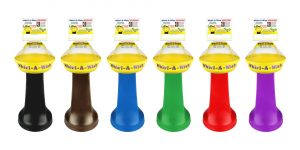 Showing all 2 results