Souvenir Medallions – Branded Collector Programs
It's Not Gambling and is Legal Nation Wide - FREE MACHINE! FREE SHIPPING WITH QUALIFIED ORDERS!
FOR MORE INFORMATION ON THIS PROGRAM PLEASE CONTACT US BY FILLING OUT THE INQUIRY FORM BELOW. OUR REPRESENTATIVE WILL GET BACK TO YOU SHORTLY – THANK YOU FOR YOUR INTEREST!

Description
PRESENTATION GRADE MEDALLIONS ARE HIGHLY PRIZED COLLECTIBLES
We have the best Medallions and the coolest Slot Vending Machines for marketing your venue via retail sales of Branded Collector Medallions. Your Medallions carry the images and text of your choice, thereby creating a lasting memory of your venue.

HERE ARE SOME OF THE BENEFITS YOU RECEIVE FROM THIS PROGRAM. NO EQUIPMENT TO BUY – FREE SHIPPING – LEGAL EVERYWHERE – ITS NOT GAMBLING – GREAT MARKETING TOOL FOR ANY TOURIST VENUE – PERFECT FOR FUNDRAISING CAMPAIGNS – CREATE A LIFE LONG CONNECTION WITH YOUR GUESTS – PRESENTATION GRADE MEDALLIONS – BEAUTIFUL SLOT MACHINES DECKED OUT WITH YOUR BRANDING, THEME AND GRAPHICS – WE ASSIST YOU TO DESIGN AND CREATE YOUR OWN UNIQUE  MEDALLION


THESE SLOT MACHINES ARE AVAILABLE IN TWO BASIC STYLES. THE STANDARD MEDALLION VENDER AND THE PREMIUM MEDALLION VENDER. THE STANDARD UNIT FEATURES NO "REELS" OR "HANDLE" FOR WHERE THE CASINO LOOK IS NOT DESIRED. THE PREMIUM VENDER PROVIDES ALL THE ACTION & EXCITEMENT OF A CASINO SLOT MACHINE. IT COME FULLY EQUIPPED WITH REELS, SPIN BUTTON AND HANDLE.
THE MACHINES ARE CAPABLE ON ACCEPTING $1, $5, $10, $20 BILLS

Features
Capable of Accepting $1.00, $5.00, $10.00 & $20.00 Bills.
All Custom Graphics Designed Specifically For Your Venue
Comes With Highest Quality Branded Customized Medallions (Such as Military Challenge Medallions)
Small Foot Print
Comes Complete with Attached Stand
Back Lit Graphics and Slot Machine Action Makes this Machine Irresistible Attractive Attention Grabbers
Specifications
THE MEDALLION MACHINES COME WITH A STAND AND MAY BE MOVED EASILY WITHIN ANY VENUE WITH AN APPLIANCE DOLLY. THE UNIT MAY BE SHIPPED WITHOUT THE STAND SHOULD ONE HAVE A COUNTER TOP, TABLE TOP OR PLATFORM WHICH HAS THE PROPER HEIGHT TO ACCOMMODATE THE VENDER.
| | |
| --- | --- |
| Model: | Medallion Vendor |
| Payment System: | Capable of Accepting $1, $5, $10, $20 Bills. ($10, $20 would be for the highest quality painted and Serial Numbered Coins-Fundraising Initiatives) |
| Medallion Capacity: | Medallion capacity 500-600 depending on Medallion size (1-9/16″ or 1-5/16″) |
| Foot Print: | 28″ Wide x 21″ Deep x 68″ High Excluding "Topper" |
| Electrical Requirements: | 115 VAC |
| Weight: | Approx. 250 Lbs.(Different cabinet builds may be differences of 20 lbs. |
Warranty
Warranty does not apply as all parts and components are supplied at no cost to the customer. Advance replacement parts are free of charge and are shipped at our expense. Shipping charges to be paid by each sender.
There is no limit on the length of warranty. The Medallion Vender is very easy to work on and most parts and components do not even require tools to be removed and replaced. We also offer technical back up and support by phone and help resolve any issues which may arise with the vender.
Shipping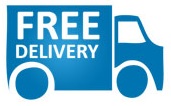 WE OFFER FREE DELIVERY WITH THIS NATIONAL SOUVENIR MEDALLION PROGRAM.
Optional Accessories …