Giant 5′ 6″ Wizard Spiral Bulk Gumball Vending Machine
Vends 850 Ct. Gumballs!
$1,485.00
PRODUCT OPTIONS & SHIPPING ACCESSORIAL OPTIONS
In stock
Description
The Giant 5'6″ Wizard Gumball Machine holds up to 6,800 one inch 850 count gumballs. The Original Gumball Wizard Spiral machine is made in the USA and is of the finest quality and workmanship on the market. The Giant Wizard comes with many optional items, so please refer to "Options & Accessories" below to add such things as your choice of color, vend price and much more to the shopping cart to accompany the Giant Wizard Bulk Vendor. It is great for malls, game rooms, family fun centers, tourist attractions or to even place them on your vending route locations. It come standard with a vend price of .25c or optional.50c, .75c, or $1.00 coin mechanism. It can also be set up to accept tokens or free-spin to work without coins. Select from a variety of attractive lighting! THE KIDS WILL LOVE IT!!
Features
AVAILABLE IN NINE ATTRACTIVE COLORS
Comes Standard with All-metal drop-through .25 Oak coin mechanism
Made from Durable Fiberglass Body
Solid shatter proof acrylic globe
Select optional "Free Spin" to dispense product without coins
Select optional "Foreign Coin Mechanism" for many international coins
Variety of Attractive Optional Lighting
Holds up to 6,800 of the 850 count gumballs
COIN MECHANISMS ARE AVAILABLE FOR MOST CURRENCIES. PLEASE CONTACT US FOR MORE DETAILS
PLEASE SEE BELOW FOR ALL "OPTIONS & ACCESSORIES"
MACHINE SHIPS TO CUSTOMER FULLY ASSEMBLED!
CERTAIN COLORS MAY BE OUT OF STOCK FROM TIME TO TIME
MADE IN U.S.A.
Specifications
| | |
| --- | --- |
| Capacity: | One Inch Gumballs / 850 Count:: 6,800 |
| Capacity: | One Inch Jawbreakers & Bouncy Balls |
| Height: | 5 Feet 6 Inches Tall |
| Base Width: | 26 Inches |
| Globe Width: | 24 Inches Shatter-Proof Acrylic Globe |
| Change Capacity: | Up to 6,800 Quarters |
| Coin Mechanism: | All-metal drop-through .25 Oak coin mechanism |
| Body Construction: | Durable Fiberglass Body |
| Weight: | 50 lbs. |
| Shipping Weight: | 60 lbs. |
| Shipping Length: | 40″ |
| Shipping Width: | 48″ |
| Shipping Height: | 76″ |
Warranty
Manufacturer offers a 1 year warranty on all moving parts. Manufacturer offers a one year warranty on electronic components. Manufacturer warrants each product against defects in materials and workmanship for a period of 90 days from the date product in delivered to the shipper or transport company for delivery of product to the purchaser. During the warranty period, manufacturer will, at its option, either repair or replace products which prove to be defective or which do not conform to the terms of any purchase order received and accepted by manufacturer. This warranty shall not apply to defects resulting from improper or inadequate maintenance or unauthorized modification or misuse.
Shipping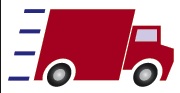 Machines ship from the warehouse within 4 to 9 business days. The shipping and handling quotes you receive from our website calculators are usually for one item. When purchasing multiples of the same items we will let you know what the exact shipping and handling cost will be based on the shipping method selected. Please contact us should you have any special shipping and handling needs Toll Free at 855-282-8363 or email us at sales@onlinevending.com. PLEASE NOTE: Our shipping/delivery quotes are to anywhere in the continental US. This item can only be shipped to the 48 contiguous states. Please call should you require a shipping quote to Hawaii, Alaska, or Puerto Rico. Shipping to other Countries & destinations may also be available. We do not ship to APO/FPO/DPO.