JCM Waffletechnology Cleaning System Card
15 Cards Per Box (Free Shipping)
$44.00
Out of stock
Description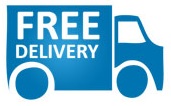 KWJCM-B2B15M Cleaning Card. This custom proprietary Waffletechnology design was developed to reach the optical lens, magnetic head and critical areas with in the WBA & UBA Bill Acceptors. This design incorporates a code to trigger the cleaning mode transporting the cleaning card at accurate speed and will automatically bypass components 3 times. This cleaning card will not show as a rejection. Cleaning mode only available in US Market.
Features
This product is designed exclusively to activate the cleaning cycle in the JCM UBA and WBA Bill Validators. When inserted it will do the following:
Clean the entire surface of the recessed lenses
Clean the bill validator pathways
Clean the bill validator belts and rollers
Use as a scheduled maintenance product to maintain/increase high acceptance rates
Use as an emergency maintenance product to correct failed acceptance
Embossed JCM Logo, Traction Aid Waffletechnology, 4 Rectangular Holes, Tension Release Waffletechnology Maximum Height .12″ (+/-.03) / 3,048 mm (+/-,762)
15 cleaning cards per box
Specifications
| | |
| --- | --- |
| How Waffletechnology Works: | The cleaning waffles are flexible, raised platforms that allow the card to clean previously unreachable areas within the equipment |
| Style: | Waffletechnology |
| Pouch Label: | JCM Pouch |
| Pouch Label Inches (H x W: | 3.56″ x 8.25″ |
| Pouch Label mm (H x W): | 90,49 x 209,55 mm |
| Solution: | Mircale Magic (IPA Free) |
| Card Material: | White Fabric / Plastic Core / White Fabric |
| Card Inches: | 2.56″ x 6.69″ (+/-.03) |
| Corner Radius: | Square Corners |
| Shipping Weight: | 1 lbs. |
| Shipping Length: | 5″ |
| Shipping Width: | 9″ |
| Shipping Height: | 3″ |
Warranty
These units carry a 90 Day Limited Warranty
Shipping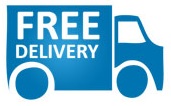 This item Ship Free of Charge. The item usually ships within 2-3 business days. PLEASE NOTE: Our shipping/delivery quotes are to anywhere in the continental US. This item can only be shipped to the 48 contiguous states. Please call should you require a shipping quote to Hawaii, Alaska, or Puerto Rico. Shipping to other Countries & destinations may also be available. We do not ship to APO/FPO/DPO.