Description
MAKING SELF CHECKOUT SIMPLE, FAST & CASHLESS
YOU SIMPLY SHOP FOR YOUR FAVORITE PRODUCT, SCAN YOUR ITEM AT THE USER FRIENDLY SELF-CHECKOUT POINT OF SALE, SWIPE YOUR CREDIT CARD AND ENJOY YOUR PURCHASE. NO LONG LINES AT THE REGISTER! IT DOESN'T GET EASIER THAN THAT..
THIS IS THE MOST RELIABLE PAYMENT SOFTWARE ON THE MARKET. WE OFFER TWO SIMPLE USER FRIENDLY WAYS FOR A CUSTOMER TO CHECK OUT.
1   BY USING A WALL MOUNTED iPAD TERMINAL
2   BY DOWN LOADING OUR REVOLUTIONARY SMARTPHONE APP PUTTING THE CASH REGISTER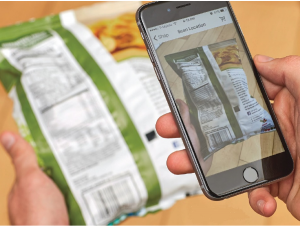 RIGHT IN YOUR HAND. JUST DOWNLOAD OUR iOS & ANDROID SMARTPHONE APPS AND YOU ARE ON YOUR WAY.
Features
Inventory Management Software:

Available on both desktop and mobile devices providing a user-friendly platform that allows you to keep track of what's happening in your business in real time. This allow you to know what to order and restock. Complete reporting and analytics to help you run your business efficiently.

Security:

You may wonder about theft but this is not usually an issue. Because these micro markets live in closed loop environments where customers back regularly, no one wants to be caught taking a snack and jeopardizing their job. Besides, theft is lower than 5% and these market are equip with security cameras to hold customer accountable.

Payment Software:

The payment software is Level 1PCI Compliant. This means that credit card and sensitive information is tokenized, encrypted and never stored on our servers.

Integrations:

We understand how important it is to keep your business running smoothly. And moreover, we understand you probably have some systems in place that you enjoy using, or just can't get away from. for this reason we built our software with an open API, allowing for easier integration into existing platforms. Pick and choose from a number of solutions we have. We strive to integrate into other inventory management platforms, accounting software and ERP's. We can also white label our solutions keeping your brand consistent.

Dedicated Back Up & Support:

From the initial training and onboarding to integration and implementation, you can count on us to be there every step of the way. Our great support team are available 24/7.

Market Environments:

Our payments software is the perfect tool to eliminate any friction between merchant and their customers by creating a great experience for all involved. We are currently serving customers nationwide mostly in the corporate offices, but also serve Resorts & Clubs, Airports, Hospitals, Hotels, Gyms and more.
Helping You Grow:

Our account specialists can find new locations in your area and you don't pay a dime until the contract is signed.