Crosley iJuke Bluetooth Deluxe Full Size Jukebox
CrosleyModel CR1215A-WA - Walnut Finish - FREE SHIPPING!
$1,475.00
In stock
Description
FREE SHIPPING!
Crosley iJuke Bluetooth Deluxe Full Size Jukebox – Sweet memories of malt shops and sock hops are back, courtesy of the Crosley Full Size Bluetooth Jukebox. Based on a classic jukebox design, this ultimate entertainment companion is a treat for the eyes and ears. Complete with color shifting LED lighting, this jukebox is sure to put the cherry on top of anyone's sundae. While providing a good dose of nostalgia on the exterior, the interior is full of all the modern technologies we've come to love. This rockin' good time comes complete with an AM/FM radio, CD player that reads MP3 and WAV files, and full Bluetooth support for both mobile and stand-alone devices.
Features
Blue Tooth Ready
AM/FM Radio
Front-Loading CD Player
Color Shifting LED Lighting
Decorative Musical Playlist
Hand Rubbed Walnut Finish
Woven Grill Cloth
Programmable 20-Track Memory
Optional Compact Disc Storage Base (ST15-WA) Available. See Image to the right
Ultra-Compact Remote Control
Specifications
| | |
| --- | --- |
| Model: | CR1215A-WA |
| Color Finish: | Stylish Walnut Finish |
| CD Player: | Front-Loading CD Player |
| Bluetooth: | Bluetooth Ready |
| Playlist: | Decorative Musical Playlist |
| Radio: | AM/FM Radio |
| Lighting: | Color Shifting LED Lighting |
| Programming: | Programmable 20 Track Memory |
| Operation: | Ultra-Compact Remote Control |
| Optional Base: | Optional Compact Disc Storage Base (ST12-WA) Available |
| Actual Weight: | 80 Lbs. |
| Actual Dimension: | L-25 x W-14 x H-48 |
| Shipping Weight: | 95 Lbs. |
| Shipping Dimensions: | L-33 x W-22 x H-54 |
Warranty
One Year Manufacturers Warranty.
All items have a one year manufacturers warranty from date of purchase.
Technical back up, support and parts are always available on these items.
Shipping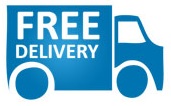 All UPS Shipping & Handling is included in the price of this item. Please call us Toll Free (855) 282-8363 should you have any special shipping requests or needs. PLEASE NOTE: Our shipping/delivery quotes are to anywhere in the continental US. This item can only be shipped to the 48 contiguous states. Please call should you require a shipping quote to Hawaii, Alaska, or Puerto Rico. Shipping to other Countries & destinations may also be available. We do not ship to APO/FPO/DPO.